VILLA OLEA
`Private Garden in El Paraíso´ - 2019 , Benahavís (Málaga)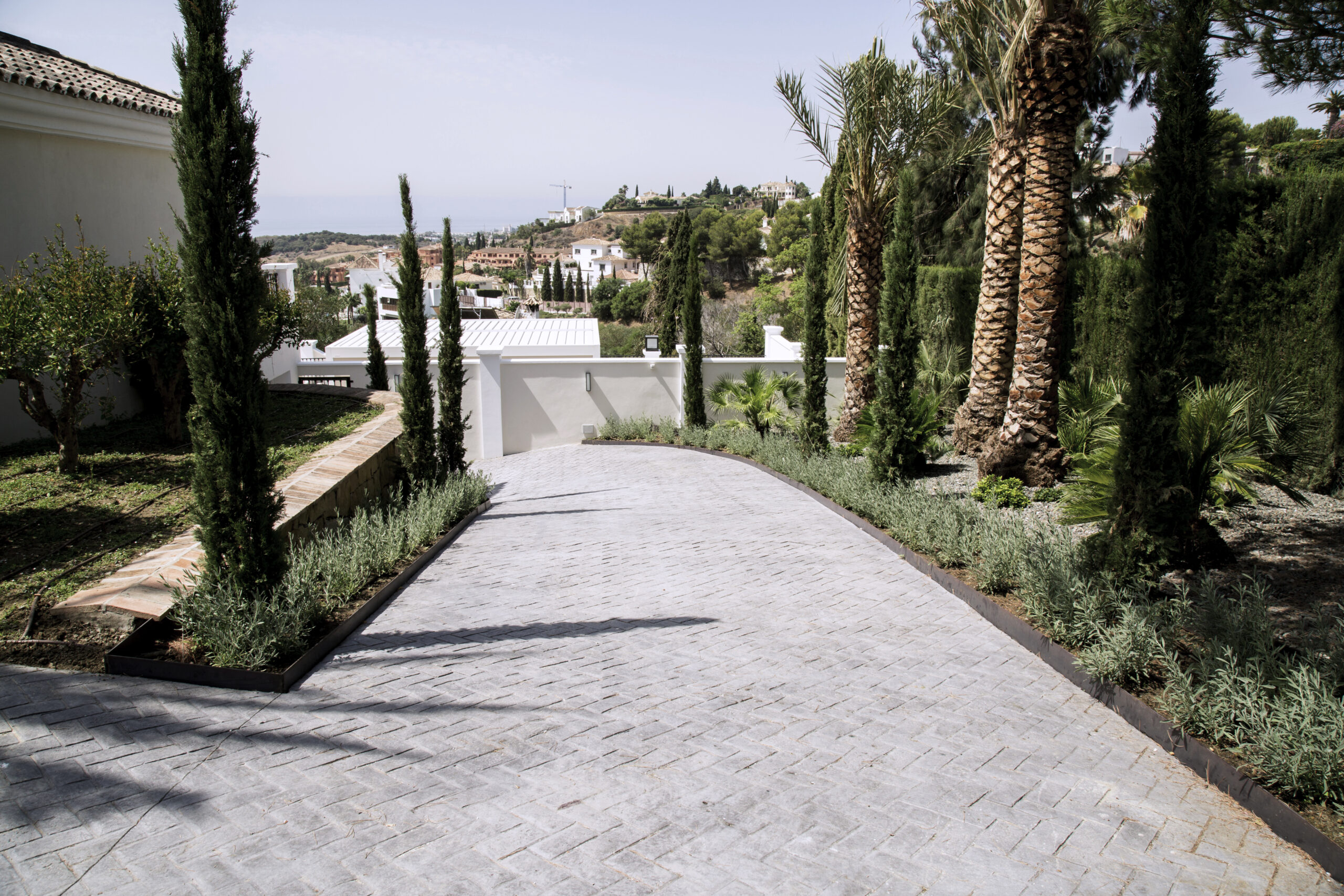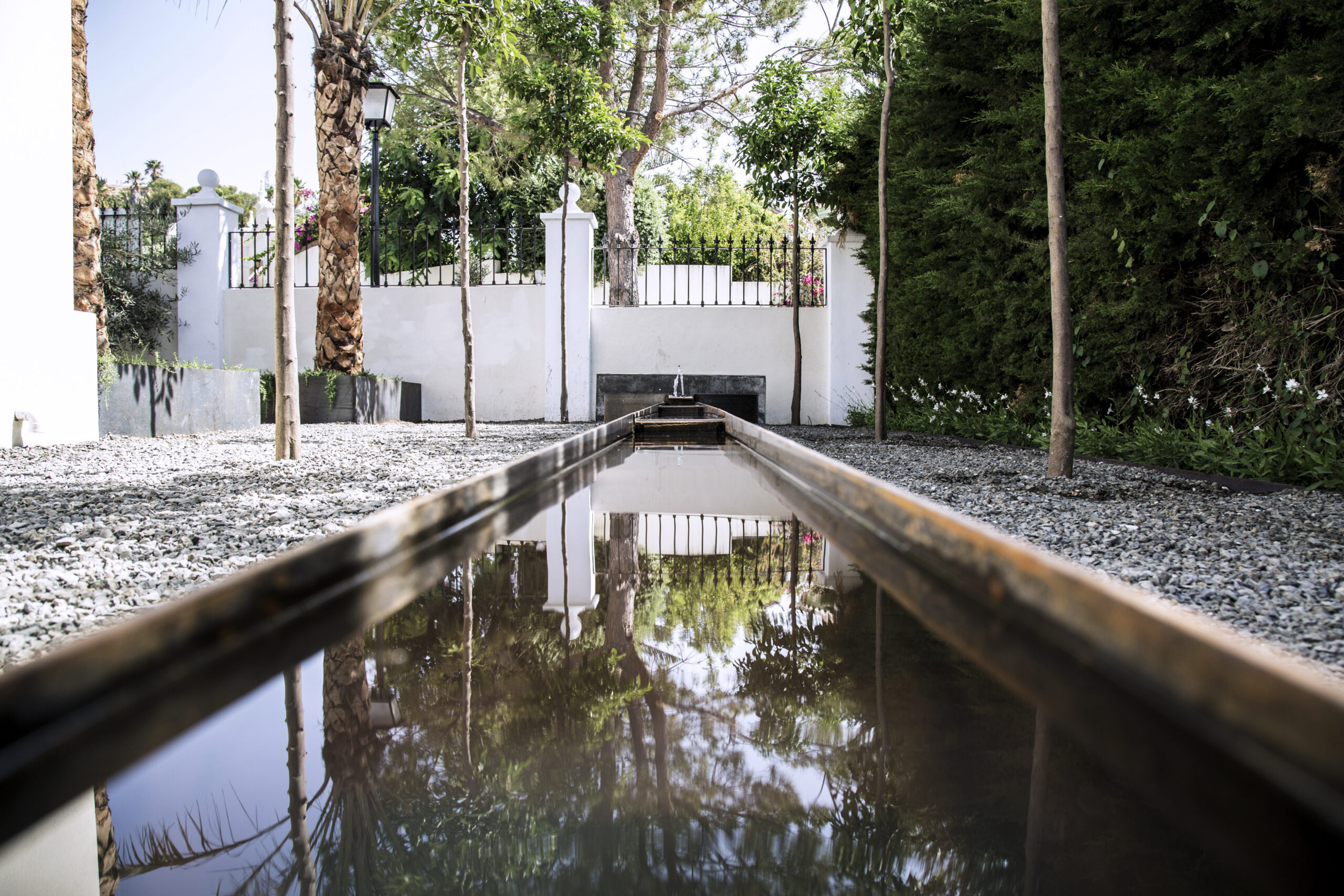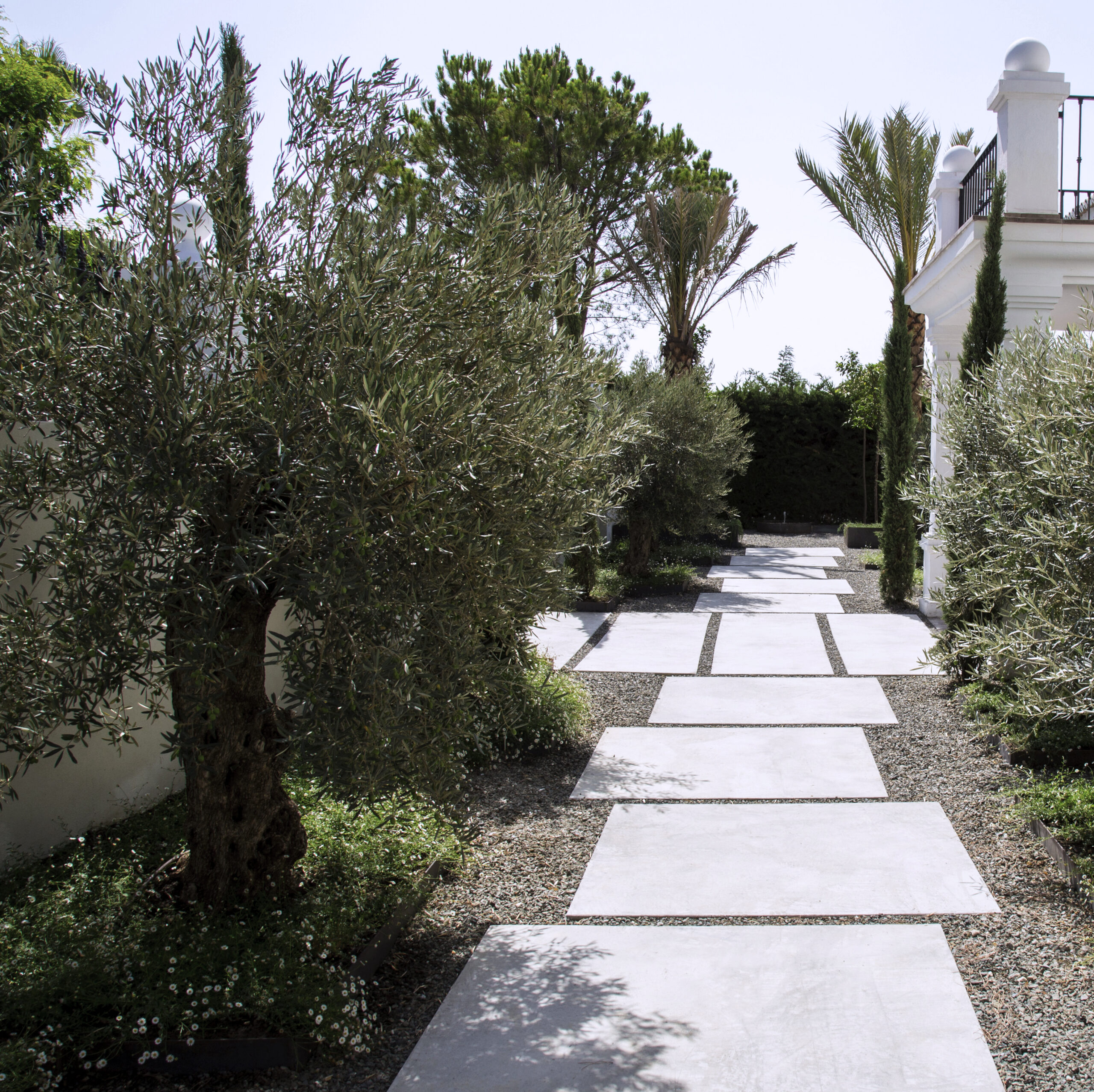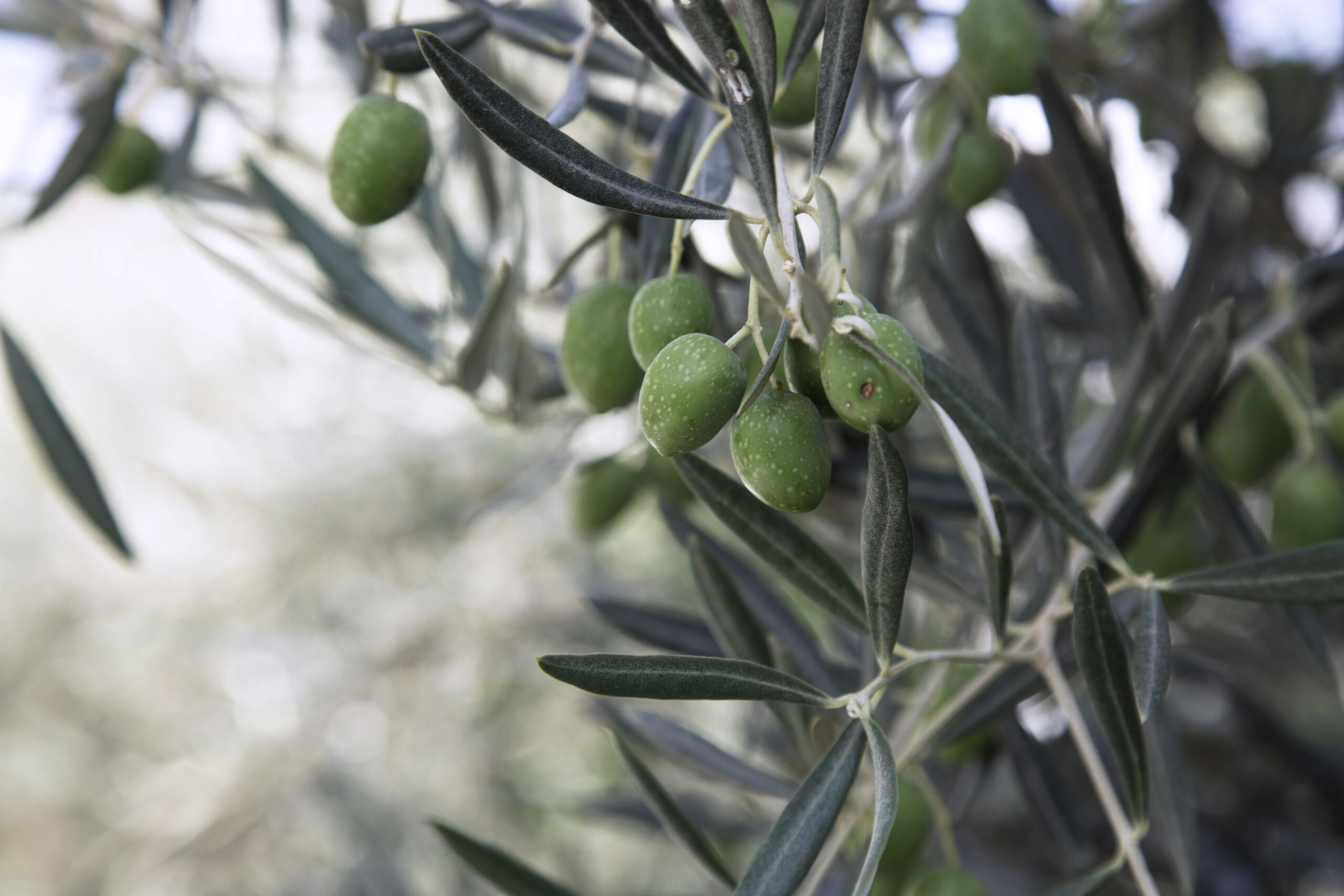 Private villa garden design in El Paraiso, Benahavís, Marbella.
The project: In order to obtain a more contemporary look in the garden, we replaced the existing Casares flagstone pavement with geometric flowerbeds set at different levels, with steel plates and elevated planters of the same material. We created concrete steps on-site set on a firm bed of gravel. A longitudinal axis was established, crowned by four palm trees delineating the main entrance area. This axis opened up a previously disused part of the garden, transforming it into a space for reflection, where the magnificent views over the Mediterranean Sea were enhanced by aligning eight bitter orange trees, a custom-made bench seat and a low lying metal fountain with a six-metre long spout. The soothing sound of the water and the aroma of the orange blossom invite you to relax here.
The plants we proposed for the newly designed area were largely Mediterranean varieties with low water consumption, which easily adapt to the environment. Volume and shade were created with a combination of Phoenix Dactylífera, European Olea and Cupressus Sempervirens 'Stricta', and we designed the exterior area that overlooks the road with the use of the same interior plants.
The slopes to the garage access were tidied up by creating a practical and modern pathway in stamped concrete. This is delineated by the use of two flowerbeds of Cupressus Sempervirens 'Stricta' and Lavandula ssp, set in metal containers. On each side of the slope, landscaped areas were created, one of them elevated on a stone wall with the planting of six Punica Granatum on a green bed of Lippia Nodiflora. In another section, taking advantage of the existence of Pinus Pinea, a Mediterranean garden was created by planting species suitable for this purpose (Phoenix Dactylifera, Chamaerops Humilis and Cyccas Revolutas) on a gravel bed.
Note: The completion of this landscape garden project was carried out in just three weeks despite the terrain's complexities—and it was done with a minimum of fuss and disruption to the owners, who were very pleased with the results.
Collaborations: Hidromaster and Blackshaw Interior Design