VILLA EUGENIA
'Private Garden in Las Brisas' - 2018, Marbella (Málaga)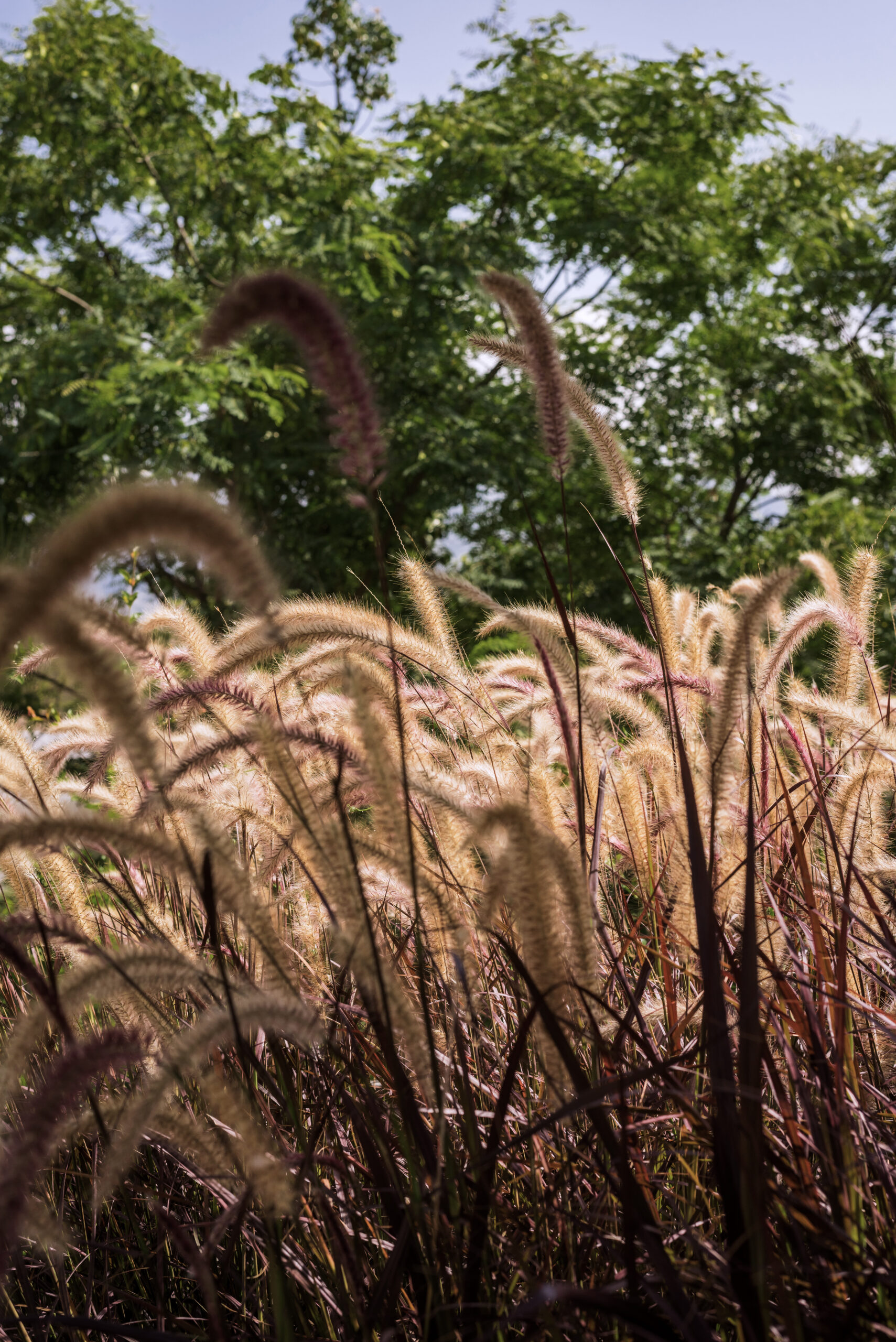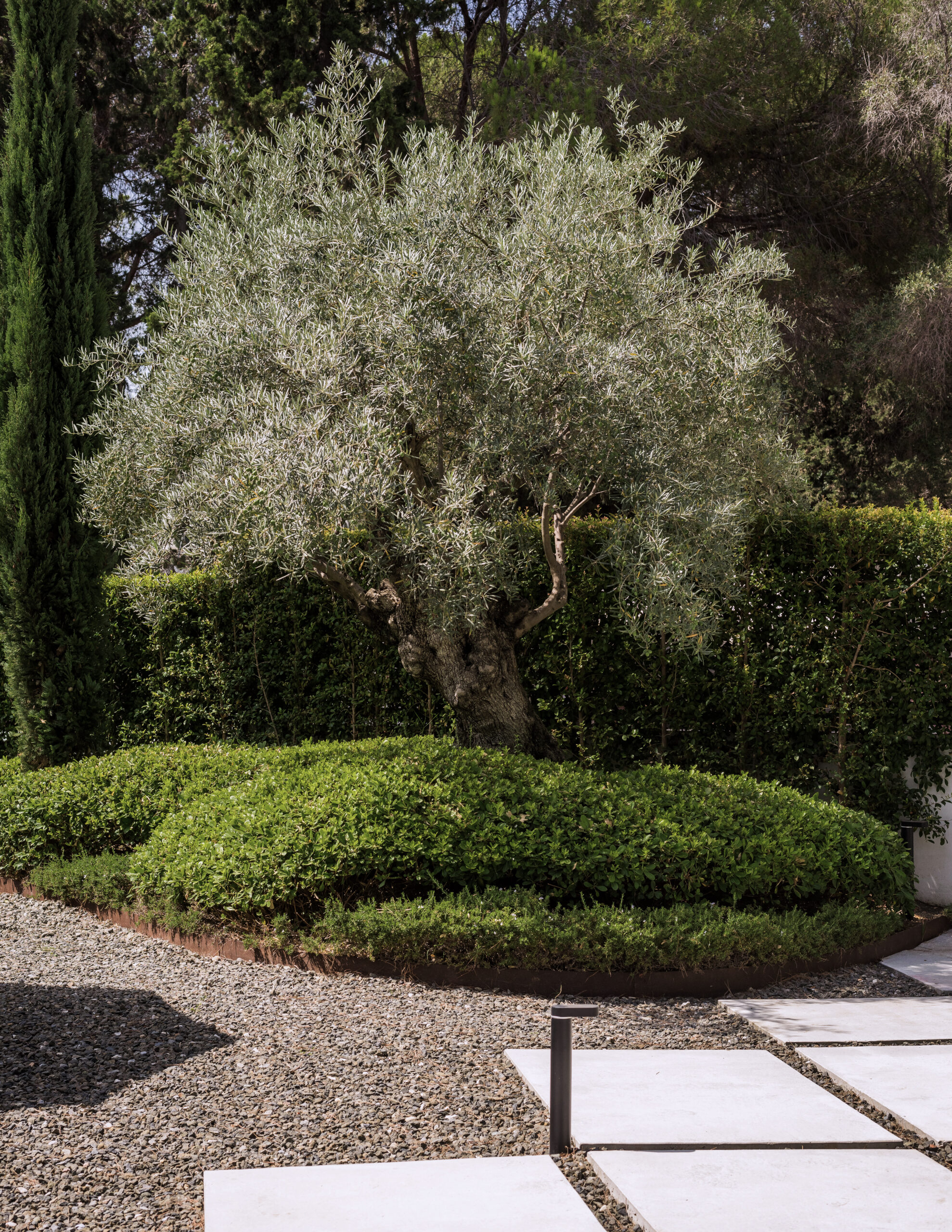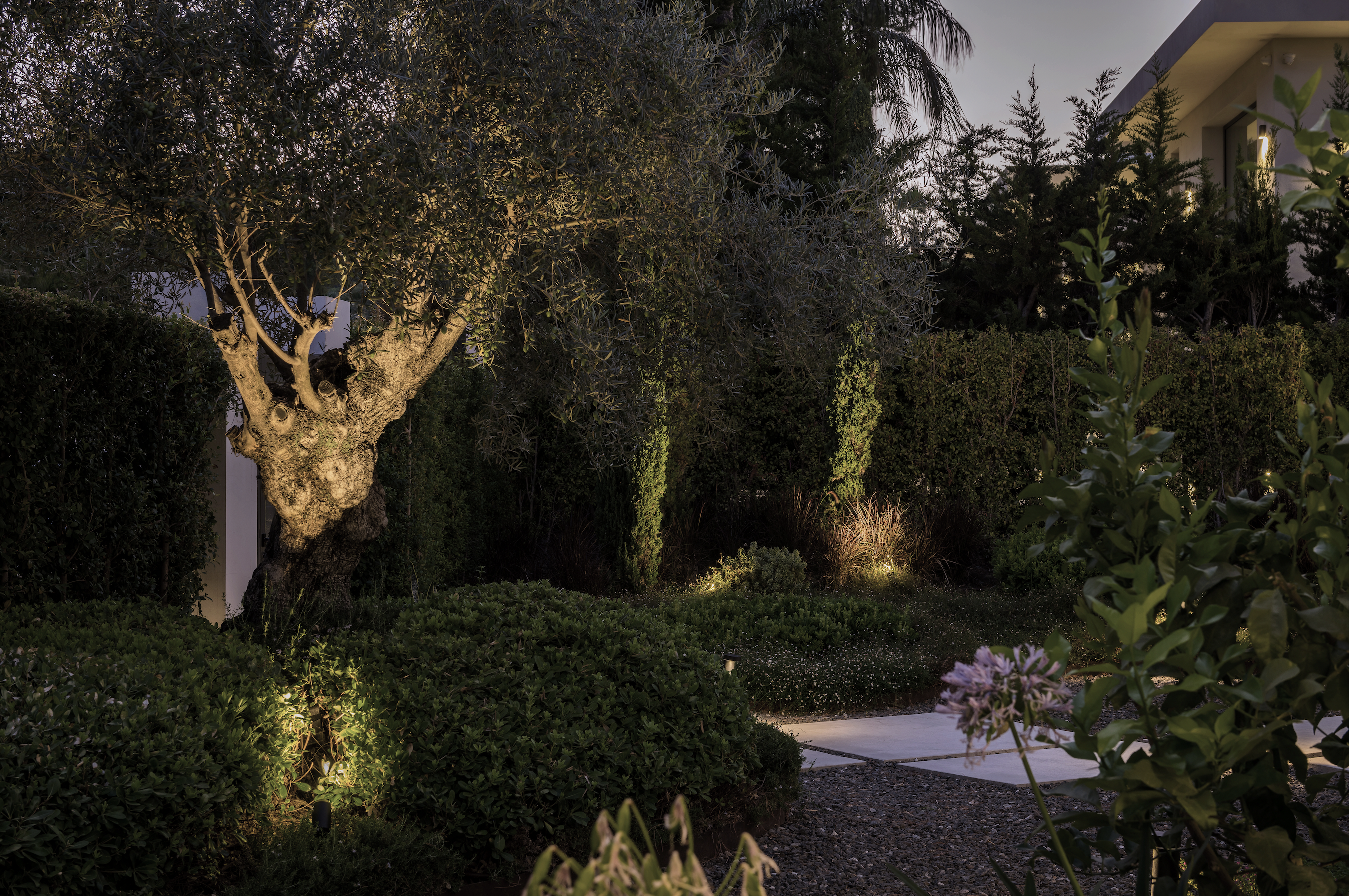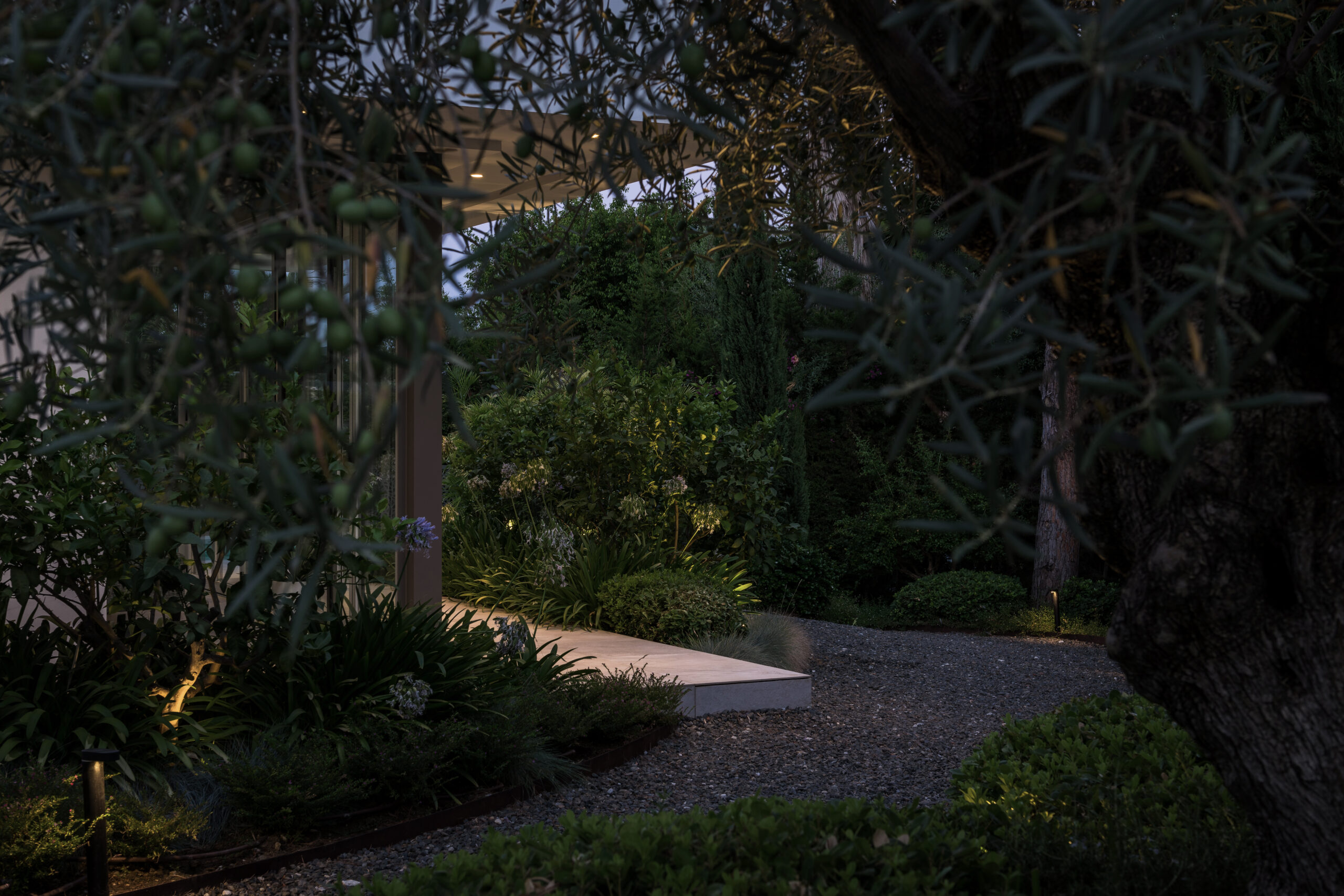 Private villa garden in Las Brisas, Nueva Andalucía, Marbella (Málaga) – 2018
Client brief: The clients had demolished an existing house to make way for the construction of a new modern cubic one. As a result, and due to the dimensions of the new home, it left small and disconnected spaces of the garden to be landscaped. The client was aware of this problem, and required a design that would unite all the different areas, in a consistent and functional way.
The project: To address the main problem posed by the client, we decided to create organic design lines that would connect these disjointed areas, giving movement to the space. To create the link between modern architecture and design with organic garden forms, we proposed using concrete steps with geometrical shapes, which were installed throughout the garden. The ground space of the plot was limited and contained within brick walls that created a negative visual impact, so we suggested covering the walls with vegetation to soften the visual impact. As the architectural design of the home was very prominent, we turned to a covering of low-level plants highlighted by some decorative trees located in strategic places, which provided relevance to the individual garden spaces. Landscaped gradients were created to reinforce the idea of ​​movement. The project took a total of three weeks, during which the land, availability of water and the type of appropriate vegetation were all taken into account.
During this phase, it was also crucial to get to know the clients and their design preferences. In doing this we discovered that they had a passion for cooking, which led us to design an aromatic garden in weathered steel planters located to one side of ​​the plot. So that the client could understand our proposed design, we prepared a virtual tour for them, which showcased our landscaping ideas for the garden.
Details: We consider this project to be a great success. On the one hand, the clients were involved in the entire design and execution process, and also contributed ideas along the way, thus achieving functional spaces that they can feel proud of and enjoy on a daily basis. In addition, it was a challenging task to connect all the various areas and integrate spaces that initially were disjointed, so as to make them into unique places. As well as being aesthetically pleasing, the villa garden in Las Brisas is a sustainable and low- maintenance project with a pleasing Mediterranean character.
If you would like to know more about our services, please do not hesitate to contact us.