VILLA CITRUS
'Private Garden in Los Naranjos' - 2018, Marbella (Málaga)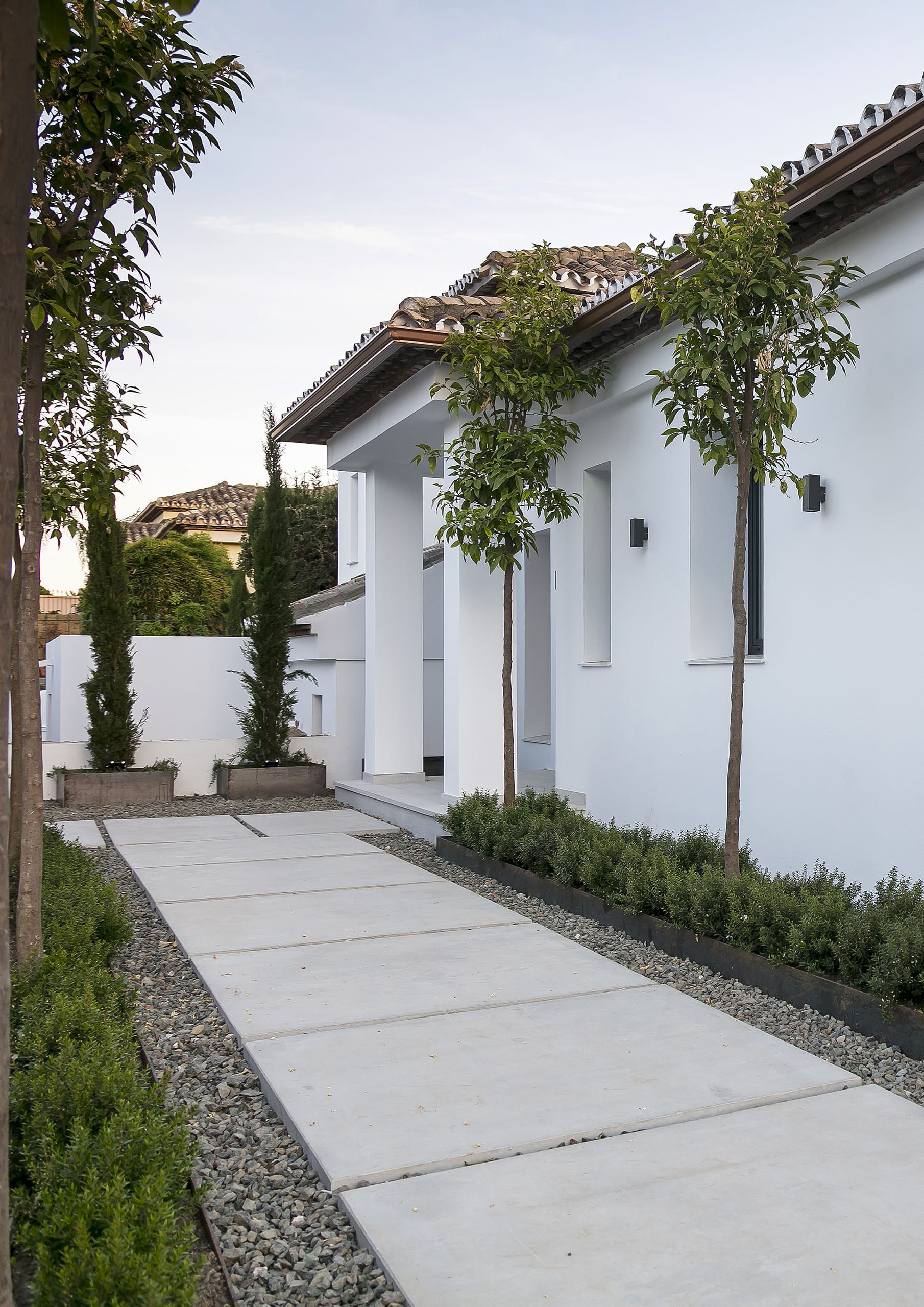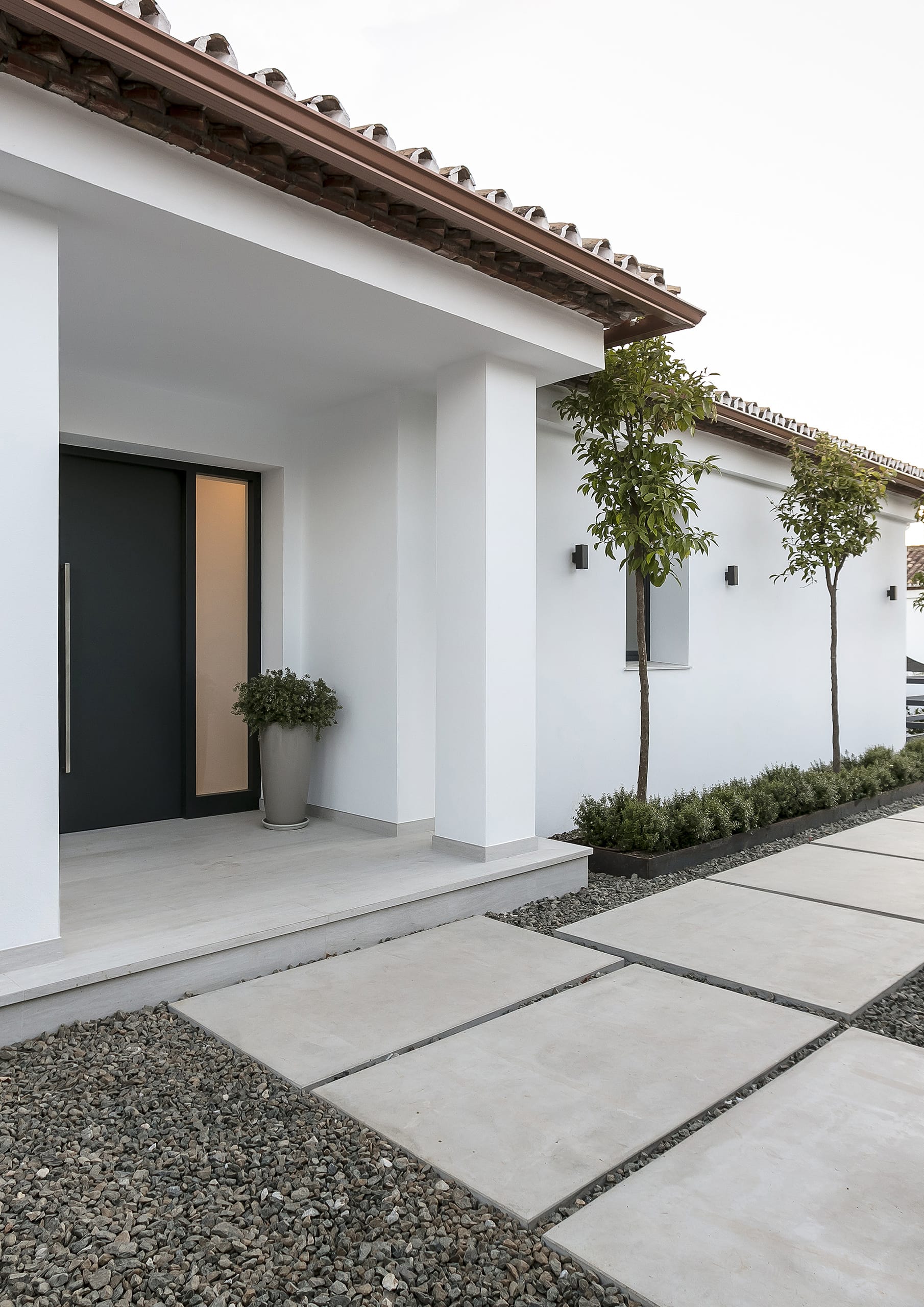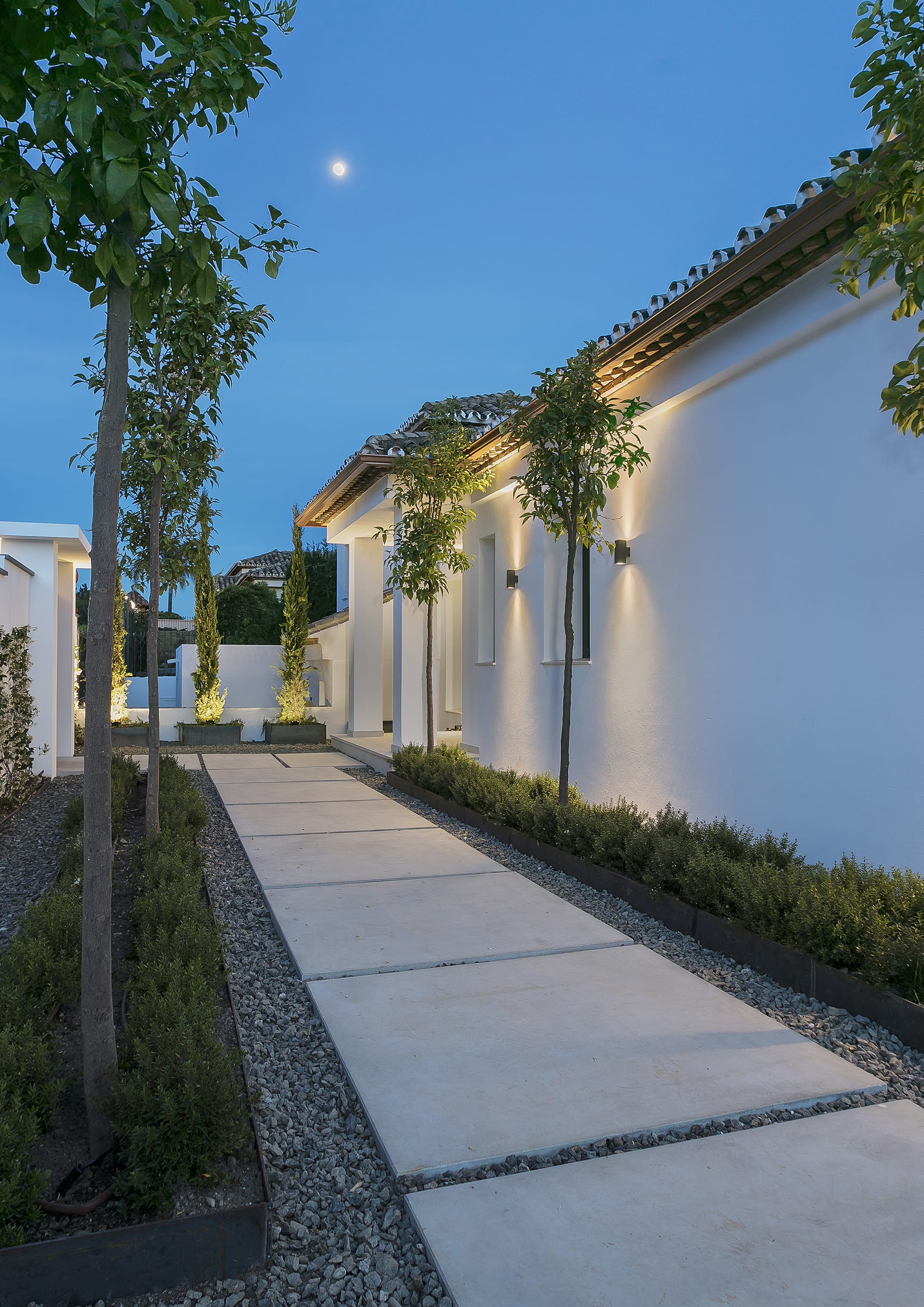 Landscape Project Private Garden in Los Naranjos, Marbella (Málaga).
Client brief: It was a small plot with a traditional Andalusian style home. The areas to be landscaped were very small, so we tried to make the best of them by strategically enhancing them. From the beginning the plot was divided into three unconnected levels. One of the client's main requests was design of a terrace design with a view to be able to enjoy summer nights al fresco. Additionally, the client wanted to improve on the home's entrance and reception area.
The project: At the entrance area we found a neglected corridor with abundant vegetation. Following the client's wishes, we proposed a clean up and reorganisation of this space, whereby we designed a pleasing visual axis that connected with the other garden areas. To emphasise this, we installed two large-size weathered Cor-Ten steel planters with tall orange trees combined with lavender, set on a gravel bed with concrete steps. To solve the problem of the existing different terrain levels and increase the outer functional surface, we decided to raise one level and connect it with a third via decorative steps.
By doing this, we had created two interconnected levels with a fresh modern look further enhanced by setting out a terrace overlooking the rest of the garden. Here, we made a built-in table with a gas fireplace installation that can be made use of even during the winter months. Planning a functional space for year-round enjoyment, we designed a pergola on two levels that acted as a transition between both spaces, creating areas of partial shade where we included climbing plants that would gradually cover the pergola, creating a cosy and enjoyable effect.
The property included several buildings that overlooked the garden, so to provide more privacy we suggested the planting of large magnolia trees to partially cover the constructions. Another great attraction of this species is its aromatic smell, therefore we planted them in strategically, so that on one hand they would gave intimacy and at the same time contributed to a pleasant aroma in the chosen areas. Finally, for the crowing glory, we proposed a lawn that brings freshness and spaciousness to the entire area.
Details: The development of this landscaping project was carried out in just two weeks, which gave us time to overcome all snags and the client's requirements were fulfilled.
If you would like to know more about our services, please do not hesitate to contact us.